Business growth can result from a strategic content writing strategy. An effective content writing strategy can draw your target audience to your business and encourage them to buy from you. But you might be wondering, can content writing grow my business actively?
However, engaging with a piece of content is not the same as actually being persuaded to buy something. In this article, we will illustrate various approaches that could lead to business growth through content writing.
Business growth through content writing is a tricky concept to grasp; it seems straightforward enough, but it takes time to produce results. Those who have been blogging for years can tell you that the key to growth isn't only about producing quality content, but also about having patience and dedication. In this article, we will take a look at the main approaches to business growth through content writing, and how effective each of them is.
Content writing for SEO purposes is often considered the most popular approach to business growth. Even though blogs are not search engines, many people turn to Google or other search engines when looking for information on a certain topic.
If your blog has valuable and unique content, you will attract people who are interested in reading your posts. This will bring valuable traffic to your website and increase your online visibility. The increase in traffic will automatically lead to an increase in sales and overall business growth.
Content is the heart of your business! It's what will make or break your brand. Content writing is a new concept that is gaining popularity in the business world because of its potential to boost sales and customer loyalty.
What Is Content Writing?
Content writing is simply a form of marketing that uses written content on different platforms (such as blogs, websites, emails, etc.) to promote your product or service. Content writing can be used by just about any type of business; large and small, B2C or B2B.
It can be used to write nearly everything from weekly newsletters to blog posts, from website copy to social media posts, from ad copy to email campaigns.
Content marketing is becoming increasingly popular because it's proven to increase revenue. In fact, 95% of marketers who use content marketing report that their efforts have increased customer engagement and brought in more revenue for their business.
So what does this mean for your business? Content writing has the potential to increase traffic and sales through improved visibility on search engines and social media platforms like Facebook and Twitter.
Will Content Writing Help Me?
Content writing can help you gain an advantage over competitors by providing information that no one else has. The first step to growing your business is creating a blog on your website. This can be an intimidating process for some, but if you are committed to growing your business, it is worth the time and effort.
Content writing is one of the best ways to generate leads because it provides value to your audience. It also establishes you as an expert in your field. Your content will not only make you stand out but will also increase traffic to your site. When you improve the content on your site, search engines take notice and rank you higher in their results.
Your blog should be updated regularly with new posts. This will create more visibility and keep people coming back to see what you are writing about next.
You should include links within each post that tie directly to products or services that can benefit the reader. Your links should be relevant to each post and not appear as advertisements. Instead, they should be helpful suggestions for the reader. This will increase traffic to your site while building your credibility within your industry.*
Content writing is all about making your business grow in a sustainable manner. How does it do that? Well, it allows you to reach out to more people and introduce them to your business and what it has to offer.
The more people know about you and your offerings, the higher your chances of making a sale. You need content writing services if you want to expand your business without spending much money on advertising. Content writing helps you do that by increasing the number of people who know about your business and what it has to offer.
Content writers are an important part of any business growth strategy. There are many things they can help you with, such as:
Writing blog posts – Blogging is one of the most effective ways of creating content for a website. It can help you achieve higher rankings on search engines like Google, increase traffic and boost site conversion rates.
Content writing services – If you're not a writer yourself, this is where freelance content writing services come into play. These professionals will create high-quality articles for your blog or website on a regular basis and get them published as quickly as possible, so you don't have to worry about anything.
Creating a content writing strategy is essential to growing your business online. Your content plan will serve as the foundation for your entire web presence, including blog posts, white papers, case studies, and ebooks.
The creation of content must be part of a larger business development strategy that includes sales and lead generation. This approach will give you the maximum return on your investment in blogging.
Content Writing Services 
The internet is the biggest opportunity that virtually every business has today. It is a very effective and cheap medium where you can promote your business in several ways. There are several content writing services out there that offer quality content for your website.
As a business owner, you may have thought about creating your own content for the website, but you probably had to give up on the idea because it is a time-consuming process. Content writing takes time and effort to do well. A professional writer will save you from this hassle by providing quality content that is consistent with your brand and company goals.
Content writing services cost more than doing it yourself, but the amount of money you will save in the end will be worth every penny. Some of the benefits include:
Saving time: You can use this time to focus on other aspects of your business. This frees up time for other tasks such as marketing, designing, or planning your next product launch.
Increase traffic: More visitors will see your website due to increased traffic on search engines like Google and Yahoo! You also have an opportunity to improve customer engagement by improving user experience with your site through quality content.
Focus: You can focus on writing great content instead of worrying about keyword density or understanding complicated marketing concepts.
Business content writing is a powerful marketing tool. Content marketing helps you differentiate yourself from the competition while attracting and retaining customers. To make your business stand out in today's highly competitive marketplace, focus on building relationships with your audience through a steady stream of valuable, relevant content.
Content is customer-centric, right? Think again! It's all about YOU!
You might think that to attract and retain customers, you have to focus on what they want. That's true in the beginning. Consumers are often your first customers and they deserve all the attention you can give them.
But as your business grows and matures, you must learn how to shift from focusing on the customer to focus on yourself. Content strategy for growing businesses is focused on three things:
1) Gaining insight into what's important to your audience
2) Gaining decisions based on that insight
3) Following through with action
Content marketing isn't about giving away information for free – it's about establishing trust and credibility for your business so that people buy from you instead of someone else.
When you write content for business growth, you don't have time to think about how readers will respond – you need to know what they want before they do! Put yourself in the mindset of your ideal client, and you'll have a better idea of how things will seem in their shoes.
Approaches To Business Growth With Content Writing
There are many approaches to business growth through content writing, but the ultimate goal should be creating quality content. Your website is a valuable resource for customers and potential customers, so use it as an opportunity to improve your business and gain new customers. Here are some tips on how to use content writing as a method of business growth:
1. Know Your Audience
Before you can write blog posts or other pieces of content geared toward customers, you need to know who they are. What do they want? What would they like to be able to do? Do they want value in terms of entertainment or do they just want specific information? Knowing the answers to these questions will give you insights into what kind of content you should be creating.
2. Write About Subjects That Interest Them
If your customer base is large, and there is no way to know each person's personal interests, then you will have to take a general approach. Consider what people might search for in terms of products or services that you offer and create your content based on those searches.
For example, if someone searches for "best restaurants," what is the best type of content you can provide them with? Maybe it's a list of five restaurants that match their interests based on reviews from previous diners.
What Is The Purpose Of Content Writing?
Content writing has become a hot topic in recent years. It's one of the most important aspects of Internet marketing, and it can be a profitable part of your business. The first step to success with content writing is to understand its purposes.
Traffic 
Content writing doesn't generate traffic. That's the job of search engines like Google and Bing. Content writing is intended to draw traffic once people are already searching for products or services. Many businesses try to do too much with content writing, so they don't get much done at all.
They concentrate on lengthy articles that are meant to attract traffic through search engines, but that doesn't work very well. The best content writing is straightforward and focused on the product or service you're trying to sell.
Networking 
Content writing can also be used for networking, which is extremely effective when done properly. For example, you might write a blog post that features a guest writer who is an expert in his field. You'll also want to make sure you include links in your content to your other articles and even your main website as appropriate.
Communicating
Content writing can help you communicate with your existing customers in different ways as well. You can write articles about services you offer or about topics relevant to the products and services your company offers.
What Will An Effective Marketing Strategy Do For My Business?
Content is King. Everyone knows it, but not everyone makes the right use of it. Content marketing strategies are key to modern marketing strategies, and they can bring a lot of advantages to your business:
1) It builds an online community around your products, making them more visible to potential customers;
2) It allows you to generate leads and improve your conversion rate;
3) It helps you build credibility as a professional in your industry;
4) You can use the content as a way to market your business or even sell it;
5) You can attract public figures that will promote your products for free
Still Writers – The Best Content Writing Services Available
By hiring a reputable and reliable content writing agency like Still Writers, you can be sure that your content will be reaching your target audience in search engines and inevitably gaining more exposure for your company.
Recent Posts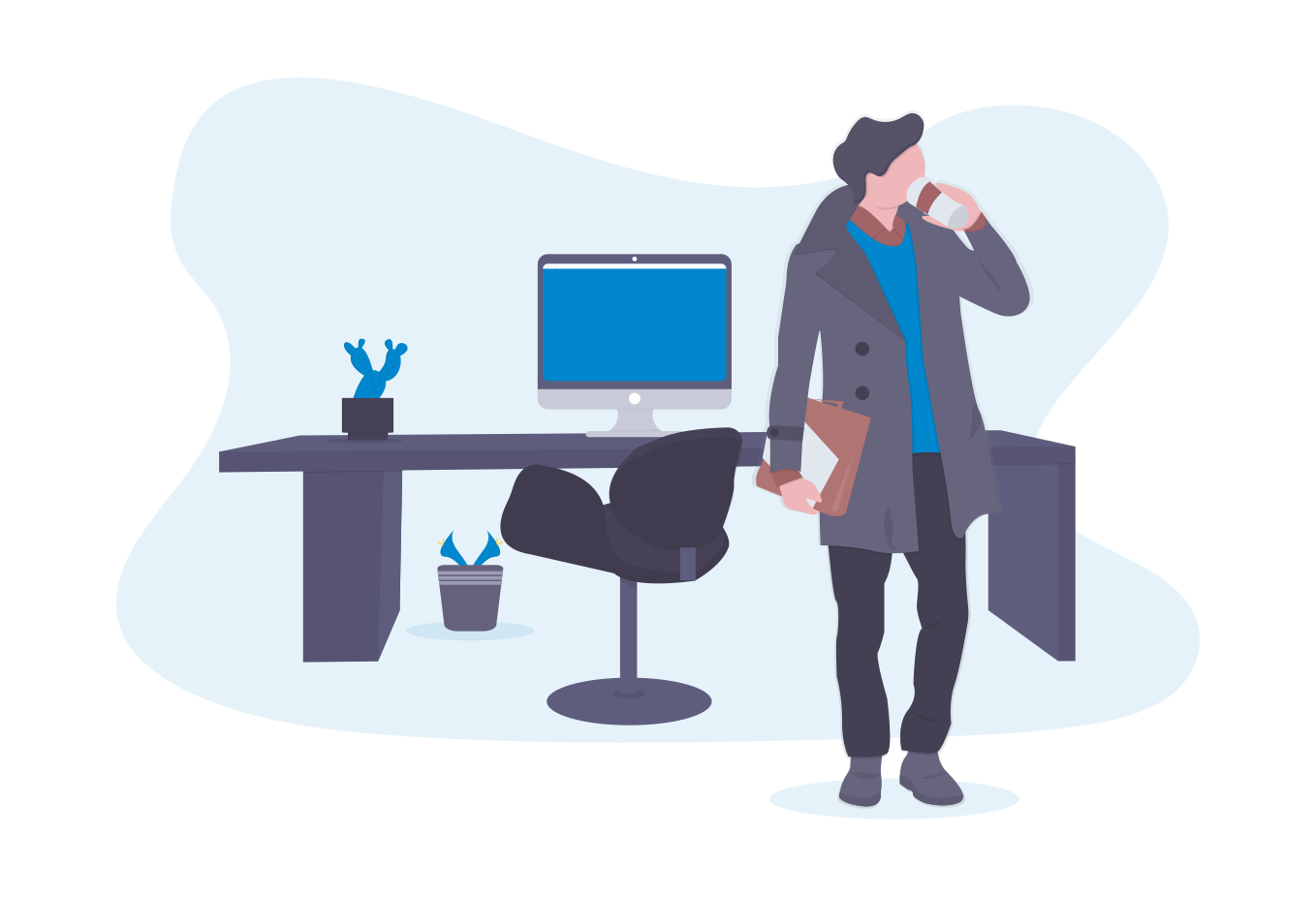 Quinn is a professional, multi-faceted writer with a background and professional knowledge base that spans many industries. He goes above and beyond in everything he does and has an attitude of perseverance and dedication.