There is a wide range of benefits to blogging. It doesn't matter if you're blogging for your company or blogging for yourself, it can pay off tremendously.
Over the years, blogging has become the most popular type of content you'll find on the internet. No matter what you type in, some sort of blog will pop up. Some of the different types of blogs are:
Food blog
Travel blog
Lifesteal blog
Business blog
Exercise blog
If you're a business, blogging is one of the best ways to increase organic traffic to your website. No matter what marketing strategy you're trying to do, blogging should be part of it, at least in some capacity.
Should I Consider Investing In Blogging Services?
If you're trying to grow your company and are strapped for time, you might want to consider looking into a content writing agency for blogging services. Starting a blog is something that can take a large chunk of time out of your day. By hiring blogging services, you can spend your time on other business-related activities.
Some of the most obvious and quickest benefits of blogging are:
Blogging will increase traffic to your website
Consistent blog posting can increase the number of conversions you receive
It will have potential clients looking at your content
It will establish yourself as a leader in your industry
Blog posts will make people interested in what your company offers
The nicest thing about investing in blogging services is that it's a long-term investment that will be around after the blog post has been created. This is very beneficial to companies that want to save some money on their marketing campaigns. Sponsored posts and social media campaigns can really dig into your marketing budget, but with blogging, it's all organic.
If you own a company, you should consider looking into blogging services to grow your company organically. Through hiring professional blogging services, all of the content will be SEO-optimized. SEO stands for search engine optimization, and with SEO-optimized content, it will perform better in search engines.
What Are Some Benefits Of Blogging?
The benefits of blogging far outweigh the costs, and if you're a business, you'll want to think about starting a blog right away.
More Exposure 
Blogging can organically increase the exposure and traffic that your website receives on the web. Informational and valuable content will have more people finding themselves on your website than ever before. When more people visit your website, you'll have increased chances of conversions.
Companies that invest in blogging services see nearly a 70% increase in conversions. You still need to be realistic about blogging, though. If you're thinking that one 500 word blog post will have customers flocking to your website and purchasing your products, you might be let down.
Blogging services should be seen as a long-term investment that will methodically draw more exposure to your website over time. When you're starting a blog, you'll want to think about your target audience and what kind of content you want the blog posts to be about. If you heavily rely on social media, consider using your blogs for sponsored posts.
Fresh Customers
By investing in blogging services, you'll draw more and more customers to your website. When people see content that is of value to them, they learn to trust a company and what they have to offer. If your company is offering high-quality content, the chances of people purchasing your products or services will be increased.
While starting a blog can be intimidating to do on your own, a content agency like Still Writers has been providing blogging services for years, and you can rest assured in knowing your content will be working for you by hiring them.
The majority of people will go online to research a product or service that they are interested in. If that person ends up landing on a blog post on your website, there is a better chance of them spending more time on your site if the content is of value. Engaging and persuasive content isn't easy to write, and that's what blogging services are so beneficial.
A blog is something that will take time and patience to get going, but in the end, it will be worth it just for the additional traffic that you'll see on your website.
All blogging needs to include a call to action of some sort. It doesn't matter if it's in the middle of the blog post or at the end of it. A blog post also needs to be written in a way that is not too much of a sales pitch. When people are looking for information, they don't want to be reading one huge sales pitch.
Blogging Can Reveal A Need
An effective blog post can sometimes reveal a need that people might not have known they even had. Suppose a business owner is investing an hour a day into blogging. Also supposed that business owner is constantly running out of time for other things. If that business owner reads a blog post from a company offering blogging services, then they might be more prone to take action on exactly that.
Take another example of a person wanting to improve their mental health while losing weight at the same time. An online fitness company might write a blog post on the various mental health benefits of exercise. If the person stumbles across that website and reads through the blog post, they'll be more prone to take action and contact the company.
Blogging Can Showcase Your Business
Another advantageous benefit of blogging is how it can showcase your business in a positive light. While a blog shouldn't be written in an egotistical fashion that does nothing except brag about your business, it should use subtleties that can show people how they can benefit from your products and services.
Throughout every blog post, a blog should showcase and reveal at least some positive components about what your business has to offer. If you're not the most persuasive Google blogger, consider investing in blogging services that can write content in a way that will be relatable and personal to your target audience.
A blog is one of the best ways to show your prospective clients how they can benefit from your products and services. Even a personal blog can draw people to your website if your main goal is to increase your personal exposure.
Blogging Can Produce Long-Term Results
Blogging consists of writing a blog post, SEO-optimizing it, and then letting it do its job. That means it will be working to draw traffic to your website long after you publish it. Sometimes a blog post can still be generating traffic years after it has been published.
Even though blogging has long-term benefits, it's always good to go back to some of your older blog posts and update them every now and then. Some statistics show that nearly 91% of old blog posts are the ones creating the most leads for companies. Updating old blog posts doesn't take a ton of time, but can lead to impressive results.
Blogging Can Create A Network
Starting a blog can create a network of clients and companies surrounding your specific industry. If your blogging strategy is gaining a lot of traffic, it is showing that you're becoming more established in your specific industry. Throughout every industry on the market, there are a couple of leaders that stand out from the rest in search engines.
If you look at the leaders in a specific industry, you'll notice the trend that they all invest in blogging services. That in itself should prove to you how valuable blogging is.
Blogging Can Increase Trust
Last but not least, blogging can increase the trust that people have in your company. If you're providing valuable information to your target audience, they will learn to trust you and even bookmark your page. With more subscribers to your blog, you're generating a consistent client base that might become your future customers.
To develop a solid base of subscribers to your blog, it needs to be consistent and steady. Posting one blog every 3 months isn't the best way to attract continuous exposure to your website. Blogging a few times a week will have people coming back to your website more often.
Blogging Services From Still Writers
If you're interested in investing in blogging services after sifting through all of the many benefits of it, you'll want to consider reaching out to Still Writers. Starting a blog isn't easy, and Still Writers recognizes that. That's why the company is negotiable on their rates. Negotiable blogging rates can be a breath of fresh air for those that are just starting their companies.
It doesn't matter if you're trying to create a personal blog or a company blog, Still Writers is experienced in it all. Before starting a blog for a company, the content writers at Still Writers invest a tremendous amount of time and effort into researching the specific industry that the blog is being written in.
Because of that, a company will never have to worry about their blog posts sounding like they aren't professional or reputable. Don't hesitate to contact Still Writers today.
Recent Posts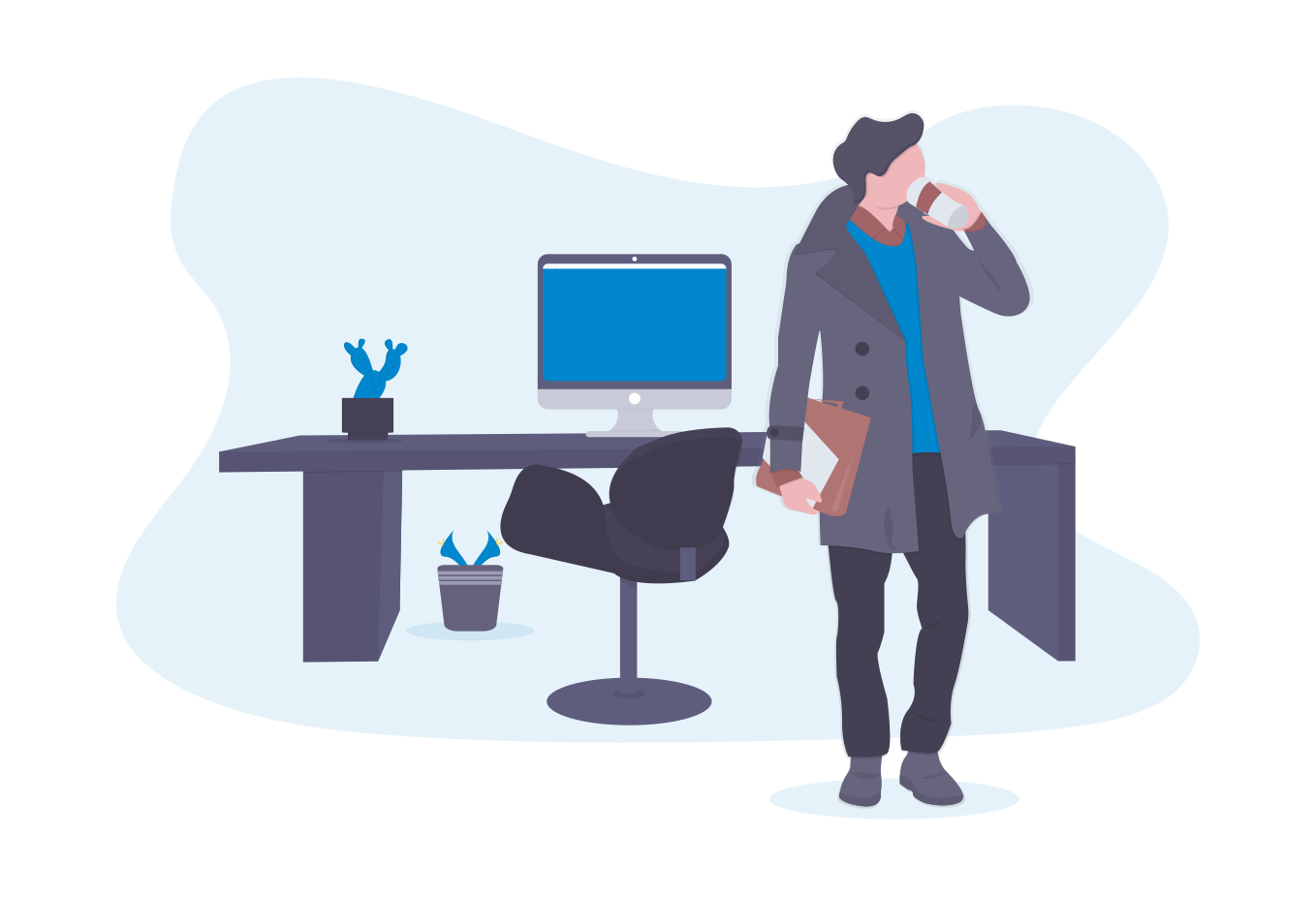 Quinn is a professional, multi-faceted writer with a background and professional knowledge base that spans many industries. He goes above and beyond in everything he does and has an attitude of perseverance and dedication.