Have you been trying to attract more exposure to your website and can't figure out how? Investing in budget-friendly SEO copywriting services can help.
The way businesses market their companies has been rapidly changing over the course of the past decade. Lesser companies are utilizing physical signage, and more people are utilizing services to boost their web presence. One of the best ways to increase the exposure of your business is by investing in budget-friendly SEO copywriting services.
Budget-Friendly SEO Copywriting Services
Before diving into budget-friendly SEO copywriting services, it's important to initially go over what SEO is in the first place. SEO stands for search engine optimization. No matter where you go on the internet, SEO is everywhere. In its most basic form, SEO is the act of tailoring a website to produce more traffic.
When a website is SEO-optimized, that means it has a greater chance of being seen by more people. When your company website is seen by more people, there is a greater chance of your products and services being sold to the potential customers visiting it.
There are a couple of different forms of SEO:
The technical side of SEO
Off-page SEO
On-page SEO
Now that you have a better idea of what SEO is, you might be wondering what budget-friendly SEO copywriting services are all about. Budget-friendly SEO copywriting services can be used in a number of ways to draw more people to your website.
Copywriting is the use of persuasive content that has the primary goal of converting customers into sales. When copywriting is combined with SEO, you get a powerful combination of two things that can increase the exposure and sales of what your company has to offer.
Why Should I Bother With SEO Content Writing Services?
For most people, writing content can be a painstaking endeavor that can really dig into the amount of time you have for other things. With so many other competitors in your same industry, you need an edge to even have a remote chance of having your site become visible to your target audience.
If you're not one of the following things, you'll want to consider investing in SEO content writing services:
A skilled writer
Knowledgeable of the fundamentals of SEO
Experienced in persuasive content writing
Experienced in keyword optimization
As a business owner, you're probably already wearing 3 more hats than you should be. Seo copywriting shouldn't be one of those hats. If you think you know your business better than anyone else and are worried about an SEO copywriting agency bringing it down, don't be.
A professional SEO copywriting agency like Still Writers doesn't even begin writing content for your company until they are fully researched about the content they are writing. In addition, good copywriting companies know how to write content that will be personal and relational to your target audience.
Benefits Of Budget-Friendly SEO Copywriting Services
There are a variety of benefits to investing in budget-friendly SEO copywriting services.
Negotiable Rates
Still Writers offers negotiable rates on all of the content writing services they provide. Keep in mind that the majority of SEO content writing agencies don't offer this feature. Most have fixed and stagnant rates that aren't negotiable. The nice thing about negotiable rates is that even new businesses on a budget can make use of SEO writing services.
Higher Search Rankings
With SEO content services, you're giving your content an increased chance of ranking in search engines. That's exactly what you want, and this can be a tough thing to accomplish without a professional SEO copywriting agency behind your back.
Take a look at the keyword chart below for the exercise industry. There are potentially thousands upon thousands of other websites using the same keywords as you. This picture might look like jibberish to you, but to a professional SEO copywriter, it's valuable information to base things on before content is written.
With so many different keywords out there, it's not easy to figure out one that can work for your content. Good SEO copywriters spend a tremendous amount of time researching keywords before writing. With the proper keywords, the content on your website will have greater chances of being seen.
Researching keywords isn't as easy as it used to be. Because there are so many companies doing the same thing, it's become increasingly difficult to find keywords for your business.
That's where long-tail keywords come into play.
Long-tail keywords are composed of the main keyword combined with a couple of other words. Some of the benefits of using long-tail keywords in your content are:
They are a little more focused
There isn't as much competition with other companies
They can reach your target audience better
Using long-tail keywords can provide your target audience with a little more information right off the hop. Doing this can lead to faster conversions and more sales in a shorter period of time than single keywords. Long-tail keywords also help people focus on websites faster and more accurately.
In addition to keywords, a couple of other things that play a role in SEO writing services are:
The total word count of the content
The number of utilized keywords
The total amount of inbound and outbound links in the content
The authority of your website
Budget-Friendly SEO Copywriting Services Can Increase Your Company's Authority
SEO content writing services are a good way of having your content not only become more visible but be more reliable at the same time. No one wants to be spending hours upon hours sifting through content that doesn't mean anything to them.
Many people head to the internet for answers to their questions, and if the content on your website is valuable and informative to whoever is reading it, you have a better chance of that content converting into a sale.
Your SEO copywriter will be aware that content will be written for your target audience. All too often, companies that try writing their own content end up writing poorly optimized articles because they stuff so many keywords into them. If you've ever visited a keyword-stuffed article before, you'll know exactly what this means.
Keyword stuffing can have a negative effect on your content, and you won't want that to happen. Keywords need to be incorporated into content in a natural and flowing way. The best SEO copywriting agency focused on the reader first, and search engines second. When these factors are reversed, the content suffers.
SEO content services will write content that is focused on your target audience. It will make your company stand out from the rest because people will gradually learn that they can trust in what you have to say and offer. If your content was able to answer a reader's question, then they know that they can trust what you have to say, and that's everything.
In addition to developing a solid target audience, well-written copy will have other websites on the internet linking to your website. Backlinks are a great way to draw more exposure to your company. With more links to your website, the algorithms of Google will start to increase your domain authority. With more domain authority, that means higher search rankings.
SEO Content Writing Services Builds Trust
As stated previously, professional SEO content writing services can build a strong bond of trust between your target audience and your company. When someone trusts a company, they tell more people about it. When more people know about your company, that means more sales of your products and services.
In addition to a greater degree of trust from your target audience, search engines will also trust you more. More backlinking to your website reveals that your content is reliable, thanks to your SEO content writing services.
Higher Chance Of Sales
Budget-friendly SEO copywriting services increase the chances of your content turning into a sale. Persuasive copywriting can be used to reveal to customers things that they never even knew they needed. It doesn't matter if it's a single sale or an ongoing monthly sale, every sale counts.
Organic Traffic With Budget-Friendly SEO Copywriting Services
Organic traffic is the traffic you want more than anything else. This is the traffic that results without having to pay for any sponsored posts or ad campaigns in search engines. Organic traffic is completely free of charge. The only thing that you'll have to invest money in to increase your organic traffic is budget-friendly SEO copywriting services.
Using Google ads might be a quicker way to get your content seen by more people, but organic traffic is the best kind of traffic for a number of reasons. We should take a closer look.
Organic Traffic Has Better Leads
By investing in SEO content services, you'll have a higher chance of your content ranking on the first page of search engines. This coveted position can take quite a while to reach, but it's one that will have your company experiencing greater sales than your competitor that might be on the 12th page of search engine rankings.
Organic Traffic Lasts Longer
The biggest drawback to investing money into paid ads is that the traffic will only be coming to your website while the ad is up. After the ad is finished leeching money from your bank account, the traffic will dissipate. This is an artificial means of traffic that isn't very sustainable.
With organic traffic, you're getting much more reliable traffic. It might take a little longer to organically grow your traffic, but SEO content writing services can definitely speed that process up.
Organic Traffic Has Your Company Standing Out
By working alongside an SEO copywriting agency, you're giving yourself a chance to have your company standing out from the rest. Nearly 90% of searches for products or services are done online. If your website pops up in search rankings over and over, you can see why that can be beneficial for the growth of your company.
Paid ads can be beneficial for a short period of time, but they can become extremely costly very fast. Sometimes companies don't even get a single sale from investing in paid ads. With SEO content writing services, your content will do the work for you and you'll reap the benefits of increased exposure for the foreseeable future.
People Trust Organic Traffic More Than Ads
Studies show that a lot of people don't even bother visiting advertised websites on the internet. Most people know that companies are just spending money to get their website to the top of the search engines. A lot of the time, the advertised websites don't even relate to what a person is typing in
Organic Traffic Can Grow Your Brand
By investing in budget-friendly SEO copywriting services, you're giving your content a chance to grow your brand. Many types of SEO content writing services will do this with blog posts. Because every single blog post is another page on the internet, that means your website will have more exposure.
If your SEO copywriting agency is posting blogs 5 times a week, you have a higher chance of that turning into increased growth and awareness of your brand.
Budget-Friendly SEO Copywriting Services To Persuade Customers
Budget-friendly SEO copywriting services can be almost seen as like a salesperson approaching you in a car dealership, but in a way that is much more subtle. Unless someone is requiring assistance with something, they don't like to be pounced on the second they enter a store looking for a product.
With SEO content writing services, content is written in a natural and appealing way that will have customers educated and informed on what your company has to offer. Copywriters are the ones that create content that people will act on.
In addition to a professional copywriter knowing how to persuade your target audience, they also know how to persuade search engines. With the effective use of keywords in titles, backlinks throughout the article, and appropriately placed H tags, your content will grow in the search engines day by day.
What Else Should I Know About Content Writing Services?
There are a few more things that you should be aware of regarding SEO content services.
Quickness Of Your Site
Many people are impatient these days, and if your website is taking 5 minutes to load up, people will close it. Nearly 45% of website visitors reportedly leave a page if it takes up to 5 seconds to finish loading. Nearly 50% of people have expectations that a site should finish loading before 3 seconds.
If you have good content on your website, people might want to stick around for a little longer.
Content Needs a Catchy Title
If you've just spent 5 hours researching and crafting a blog post, you might want to consider spending another few minutes thinking about a good title. If your title isn't appealing to your target audience, they will skip over it and move on to the next. A professional SEO content writing agency will never skip out on spending the time to create a luring title.
Titles need to be specific, persuasive, and to the point. If you're trying to shed 10 pounds, you're more than likely to click an article with the title of, "How To Lose 10 Pounds In A Month" instead of one that says "Losing Weight Fast".
Uniqueness
All good SEO copywriters know this one. Content needs to be fresh and unique. With so much content floating around the internet, this can be difficult. A skilled copywriter always knows of ways to spin content into something that looks brand-new.
If you've run out of options for your blog posts and are trying to add more uniqueness, an SEO copywriting agency might consider article rewriting. Article rewriting takes a broad subject of content and turns it into something unique again.
Focus On Your Meta Line
A good meta description is something that will assist search engines in diverting traffic to your website. Without a good meta description, search engines might get confused about where to allocate and organize content. A solid meta description should always use the main keyword that your article is about.
Meta descriptions need to be up to 160 characters in length, with the sweet spot being right at about 150. They should give the reader a brief overview of what the entire article entails.
Budget-Friendly SEO Copywriting Services With Still Writers
By now, you've probably had enough about reading into budget-friendly SEO copywriting services. If you think your company might be able to take advantage of what you've just read, consider reaching out to Still Writers today. Still Writers has been providing professional SEO writing services for many years.
All of the content that Still Writers develops is SEO-optimized and crafted to perform in search rankings. It doesn't matter if it's product review writing or blog writing services, all of it is tailored around SEO.
With other content writing agencies, you're paying fixed rates for content that might not even be SEO-optimized. This approach doesn't seem fair for businesses that are just starting out. Charging extra for SEO optimization doesn't seem fair either. All content that's being posted online should be SEO-optimized. 
Still Writers provides budget-friendly SEO copywriting services at negotiable and affordable rates. They understand that not every business is at the same point financially, and they try to help out wherever they can. If you think you're ready to invest in SEO content writing services, contact Still Writers today!
Recent Posts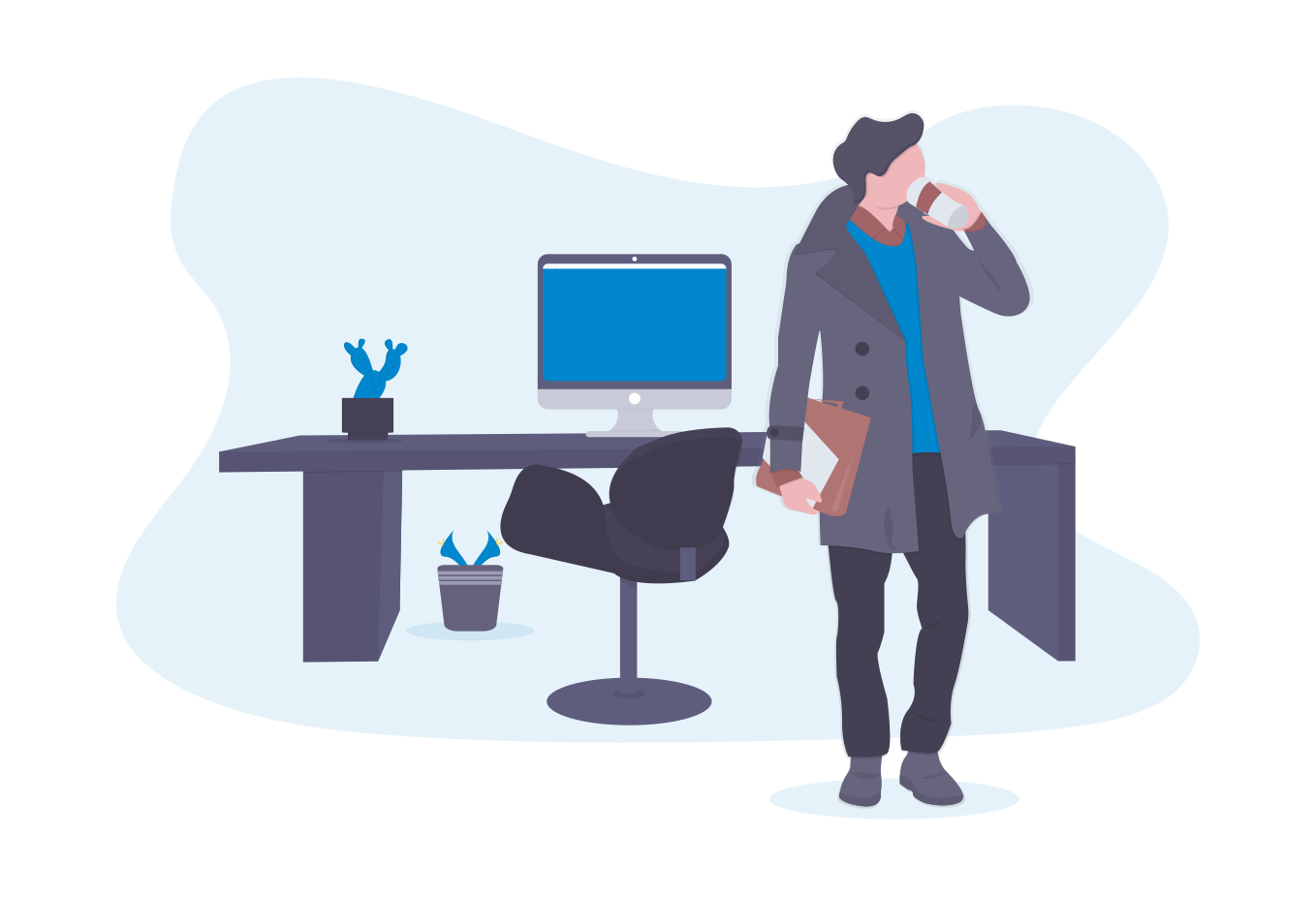 Quinn is a professional, multi-faceted writer with a background and professional knowledge base that spans many industries. He goes above and beyond in everything he does and has an attitude of perseverance and dedication.