If you're a company on a strict budget but still require effective marketing, you might be considering cheap copywriting services to grow your company.
Not everyone can afford to pay thousands of dollars for good copywriting services. What if I told you that you could find cheap copywriting services that are also outstanding? What if I also told you that you could negotiate the rates on what you'll be paying for your copywriting services? With Still Writers, you can do exactly that.
Every company should have a good marketing copywriter that will advertise their products and services. The more that you invest in good copywriting, the better your chances are of your content being seen by more people. The more people that see your content, the more money that you could potentially be making.
A lot of new companies aren't able to afford hiring an advertising copywriter on a full-time basis. What if you could hire a freelance content copywriter to produce content as you see fit? You wouldn't have to pay for things like:
Vacation
Sick leave
Office space
Benefits
What Can I Expect From Cheap Copywriting Services?
Cheap copywriting services shouldn't be mistaken for poor quality. All too often, people have the misconception that something is of lower quality just because it's cheap. Still Writers provides cheap copywriting services because they realize that not every company has the same budget.
A company shouldn't be excluded from being able to market their content just because they can't afford to be paying thousands of dollars for a 1,000-word article. With many copywriting businesses, the copywriting cost is completely fixed. You're paying exactly what the company says you're paying.
In most cases, the entire process is automated and impersonal. With Still Writers, it's not like that. It's a quote-based system. That means there is actually another person behind the screen pricing out your copywriting for you. 95% of copywriting agencies don't have that anymore.
What Cheap Copywriting Services Are Offered?
Still Writers is experienced in a number of different types of copywriting:
Copywriting for websites
Physical or digital brochures
Letters
Advertising copy for social media or physical copy
Press releases
Copywriting for blogs
Email copywriting
Product reviews
How To Find Cheap Copywriting Services That Work
For starters, your cheap copywriting services should also be SEO copywriting services at the same time. Many copywriting agencies skimp out on things that they think they can get away with. SEO optimizing content is another layer of effort that's entailed in copywriting. For that reason, many copywriting agencies will charge extra to optimize the content.
With Still Writers, you're getting SEO-optimized content every time. A professional marketing copywriter should know what's involved in SEO-tailoring an article to perform at its best.
If you're looking around for a marketing copywriter or advertising copywriter, you might want to consider asking them for work samples. This is the best way to judge someone's ability to write. If the copywriter you're interested in doesn't have a portfolio they can supply, then that's a red flag.
Upon seeing the copywriter's portfolio, you can determine whether their copywriting will align with what you want for your company. You'll also want to make sure that the content copywriter understands that they will be working on a freelance basis.
If you decide to hire Still Writers for your cheap copywriting services, you don't have to worry about any of that. You'll be given request samples right away, and all of the work is written by their team of professional marketing copywriters.
Copywriting cost varies from one type of content to the next. If you're just requiring something like a short social media post, then you can expect that to be a fair bit cheaper in comparison to technical copywriting. SEO copywriting services are also more time-consuming and research-heavy in comparison to copywriting for a short blog post.
Another thing you'll want to discuss with your copywriter is what the deadline will be on the content being written. Many copywriting agencies have a turnover that is nearly two weeks from when the content was assigned. This simply doesn't work for many people. Not every company can wait two weeks to get their content ready to go.
Lastly, you'll want to ensure that your cheap copywriting services are written by a copywriter that has English as their primary language. Sometimes companies that offer cheap copywriting services outsource their content writing to writers that aren't fluent in English. At Still Writers, all of the writers have English as their primary language.
Should The Copywriter Be Experienced In My Niche?
You might also be wondering how investing in cheap copywriting services can help grow your brand if the copywriter doesn't know your niche or industry. At Still Writers, they try to match the copywriter that has the most experience in your industry. Their writers also put a tremendous amount of time into researching an industry before writing about it.
In many cases, the research process is more time-consuming than writing the content itself. This is to ensure you're getting the best content possible. In addition to researching your industry, specific keywords that will perform best in search rankings will have your content being seen by more people.
Sometimes companies think that they have to be searching for local cheap copywriting services. In the digital age we live in, the majority of copywriting is all done online. It doesn't matter if you're looking for cheap copywriting services in the U.S. or cheap copywriting services in the U.K., you'll be able to find what you're looking for no matter where you are.
Do I Own The Content That I Purchase From Cheap Copywriting Services?
Every piece of content that you purchase belongs to you. You can use it in whatever method you feel comfortable. After purchasing your content, you don't have to worry about any copyright laws or infringements.
Can I Get Revisions With Cheap Copywriting Services?
If you're not satisfied with the content you've purchased, most copywriting agencies offer revisions on the material. All you have to do is let them know what revisions you'd like to be made, and then the copywriter will adjust it accordingly.
In your request, you'll want to be as precise and particular as possible. Doing so upfront will save both you and the copywriting business time and effort in the long run.
What Rates Can I Expect To Be Paying For Cheap Copywriting Services?
The rates that you'll be paying for cheap copywriting services vary depending on the type of content you're getting. For something like a blog post, you might be paying a flat rate of $160 for a 1,000-word blog post, or a per-word rate. Every copywriting agency is different.
If you see a copywriting agency providing fixed rates on their work, that's a red flag. With fixed rates, the copywriting company isn't taking many things into consideration. Too many content writing agencies are trying to automate their content writing services these days. All this does is neglect the customer's needs.
With Still Writers, you're getting a content writing agency that puts your needs first every time. You're getting a personalized quote on SEO copywriting services in your specific industry.
Are There Any Hidden Costs?
You shouldn't expect any hidden fees for your cheap copywriting services. Some copywriting agencies will include extra fees for things like:
Faster turnaround times on content
Content changing in the middle of the project
Extra fees for revisions
With Still Writers, there are no extra fees included in your content. You're paying for what you're quoted. If you find a copywriting business that has a bunch of extra fees associated with the costs, you'll want to turn the other direction and walk away. With these companies, you never know what the final cost will be, and you could be very displeased with what you'll end up paying in the end.
Terms Of Payment
For cheap copywriting services, the terms of payment will vary from project to project. If all you're requiring is a 1,000-word blog post for your website, then you'll most likely only have to pay that entire amount once the blog post is submitted to you.
If you're requiring a massive copywriting project that takes months to complete, then the copywriting agency might set up payment terms in installments instead of waiting until the end of the project. Benchmark payment terms are done to protect the company and the consumer.
No copywriting company would feel comfortable spending 5 months of time on a copywriting project without seeing any guarantee of compensation until the end. This is especially so for new customers that are just investing in cheap copywriting services for the first time.
Once a consumer develops a working relationship with a copywriting agency, things might become more relaxed
Cheap Copywriting Services Through Still Writers
If you're looking for the best cheap copywriting services that money can buy, you'll want to consider Still Writers. With Still Writers, you're getting good copywriting at negotiable rates. This is a breath of fresh air for companies that are just starting out and that don't particularly have a heavy marketing budget.
Every company should be able to take advantage of a professional marketing copywriter for SEO copywriting services. The team at Still Writers recognizes that. 
If you're ready to get started with cheap copywriting services, contact Still Writers today.
Recent Posts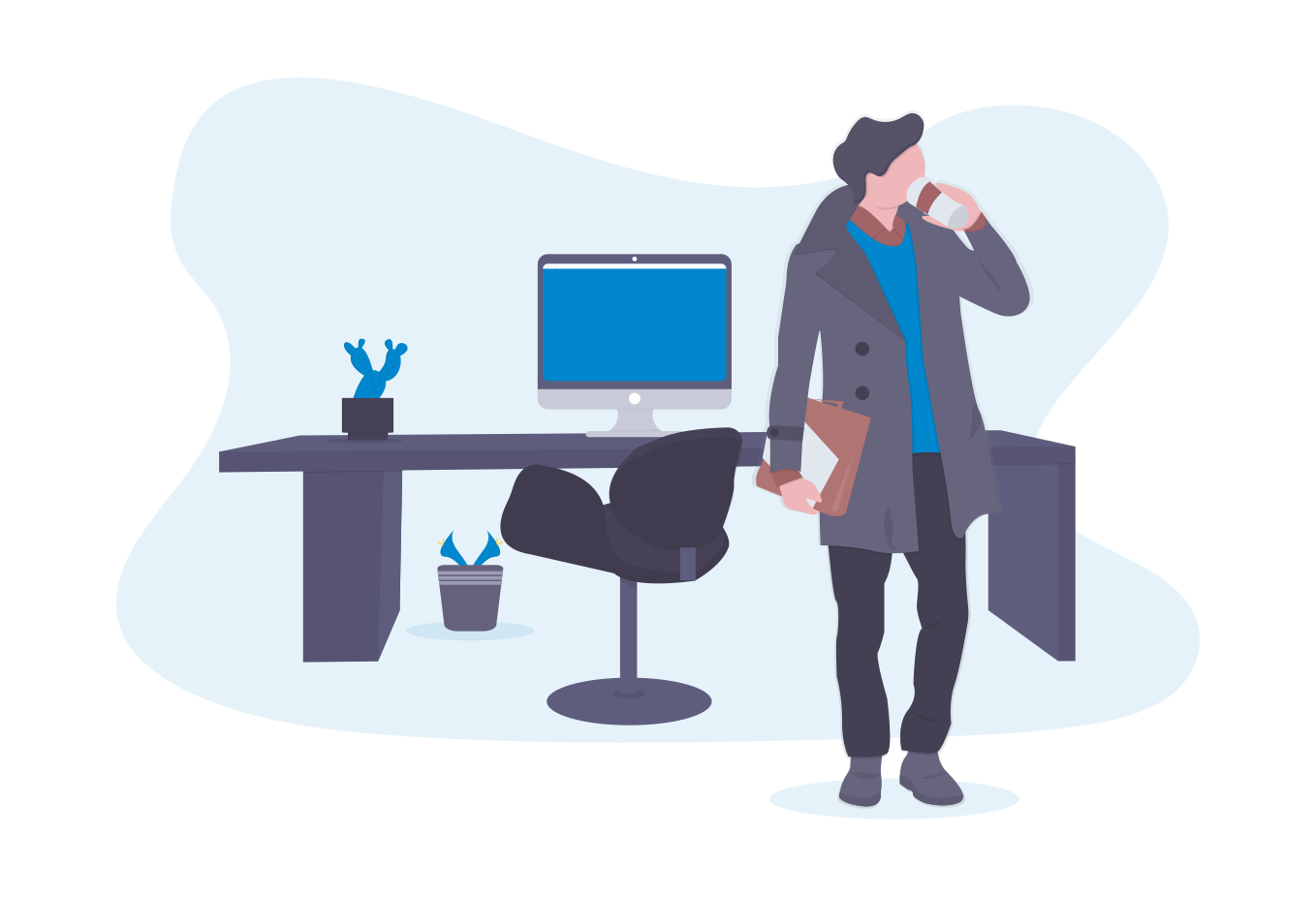 Quinn is a professional, multi-faceted writer with a background and professional knowledge base that spans many industries. He goes above and beyond in everything he does and has an attitude of perseverance and dedication.