Blog writing services can be a useful way to draw more exposure to your website, increase your brand awareness, and reach your target audience.
When a lot of people start businesses, they don't really pay a great deal of attention to starting a blog. Most business owners spend large portions of money on other types of marketing as opposed to blog writing. When you let your website sit stagnant for a period of time, people wonder how active and engaged you are in your business.
What Is A Blog?
In its most basic sense, a blog is just a way for people to convey information about a particular subject. Many people convey that information in a journalistic type of way, while others do it in a more point-by-point way. There are millions of different types of blogs out there, and if you've ever browsed the internet, you'll have most likely skimmed one.
There are a couple of quick benefits to blog writing:
It's a cheap way to market your business
You'll have a greater chance of visitors turning into leads
Blogging grows your authority on your brand
Your search engine rankings will be higher through blogging
Should I Hire Out Blog Writing Services?
Keeping an updated blog can be a time-consuming task, and because of the variety of benefits seen in blogging, it's not something that you'll want to skip out on doing. Because of that, you'll want to consider hiring professional blog writing services.
Through outsourcing your blog writing services, you won't have to constantly be spending your own time on keeping your blog updated. You also won't have to spend the time figuring out what blog posts will get the most exposure for your brand.
Customers are more and more focused on information than ever before. With a blog, that information becomes simple for businesses to market. Blogging can be seen as a win-win scenario for both businesses and consumers.
Some people think blogging is directed towards the food industry, health, industry, or travel industry, but that couldn't be more wrong. If you own a company, there is a good chance that you're already spending some of your hard-earned money on marketing strategies and campaigns.
In comparison to the amount of money that you spend on a full marketing campaign, blog writing is pennies. Blog writing is one of the cheapest ways to market your business in the most personal way.
Content Marketing Through Blog Writing Services
One of the nicest things about content marketing is that it provides you with almost quadruple the amount of leads in comparison to some of the paid ads that a lot of businesses shell out tons of money for.
With high-quality blog content, you can increase the traffic that gets to your website by almost 2,500%. In comparison to the other marketing strategies that businesses spend their time doing, blog writing is nearly 14 times more prominent.
When a company invests time and money into blog writing, they can expect 7 times more revenue as a direct result of that marketing effort. Companies that are solely focused on business-to-business activities will reap the benefits of 90% more leads than those that don't have a consistent blog strategy.
A business that is directed to consumers that invests in blog writing has an increase of up to 70% in leads because of their consistent blog efforts. These statistics should be enough for any business to hop onto the blogging bandwagon.
If you want your company to stand out from the rest of the pack, you need to highly consider investing in professional blog writing services.
More Conversions
Starting a blog can be a tedious and frustrating thing to do for those that have never had to do it before. It's best to hire out professional blog writing services to get everything set up for you. Through doing that, you can rest assured in knowing your blog writing will be doing the job to its fullest potential.
A lot of marketing strategies end up having customers running away instead of drawing them in. Through a personalized blog that is directed towards your target audience, you'll have a much higher chance of conversions instead of your potential customers running for the hills.
Blog content can be written in a way that will have it relevant for the foreseeable future. This is commonly referred to as evergreen content. What this means is that after that content has been written, it will continue on marketing your company for the foreseeable future. It's always good to update older posts with additional information if you see fit.
No one wants to be reading through pressurized sales tactics when they are trying to get information. When people visit your blog, they expect to be seeing relevant information that will address their pains. Your blog content should bring something of value to the reader.
Increased Exposure In Search Engines
One of the best things about blog writing is the increased exposure you'll have to your company. The more blog posts that you have, the more exposure that you'll get. The more exposure that you get, the higher your chances of making a sale on your products or services.
Blog writing can have your reputation and brand awareness growing exponentially, and over time, people will begin to see you as being the expert in the industry. That coveted first position in search engine rankings isn't easy to come by, but over time, you can be sure that your search rankings will get better and better.
How Can I Get More Exposure In Search Rankings?
The best way for your blog to gain more exposure is to continuously write high-quality content in every post. You'll also want to ensure that your blogs are posted on a consistent basis. If you're thinking that one blog post will have your website showing up on the first page of every search engine within a week, that's not realistic.
Every blog post needs to be written with search engine optimization (SEO) in mind. If you're not familiar with SEO optimization, you'll want to outsource your blog writing to a content writing agency. Keywords need to be effectively utilized through even and every piece of blog content. Without that, the blog won't perform as well as it should.
Can I Start A Blog On My Own?
Technically, you can do whatever you want on your own, but that doesn't mean you'll instantly be good at it. Blog writing is a skill that takes time and effort to develop. While you might be able to write a nice article, you might not have the experience to know how to research keywords and write content that will perform to its highest potential.
A lot of smaller companies outsource blog writing because it's something that can take a tremendous amount of time, especially if you're not experienced with it. Like any marketing strategy, blog writing needs to be carefully thought out and strategized according to the particular industry it's being written about.
Blog posts also need to be published on a consistent basis. With a higher degree of consistency, the better the chances are your blog will get the exposure it needs to draw people in.
How Many Blogs Should I Be Posting?
It's impossible to know the exact algorithm on how many blog posts will be drawing more traffic to your site. As a general rule of thumb, you should be aiming to publish over 10 blogs every month to see the most traffic.
If you don't have the time to be posting 10+ blogs a month, you'll want to consider hiring blog writing services. With blog writing services, you'll typically get a freelance writer that is skilled in your industry to write your blogs. Some of the larger companies can afford to hire a full-time content writer, but most resort to hiring a freelance writer from a content writing agency.
Freelance Writer
Hiring a freelance writer to write your blog can save you thousands upon thousands of dollars. You won't have to be paying for benefits, sick leave, vacation, and also won't have to be supplying your freelance writer with an office to work in.
Freelance writers are self-employed individuals who provide a service at a rate that is negotiated between the business and the freelancer.
Blog Writing Services Through Still Writers
If you're ready to invest some money into blog writing services, you'll want to consider hiring Still Writers. Still Writers has been writing the best blogs for clients for many years. They have experience in:
SEO
A multitude of target markets
A wide variety of different industries
With Still Writers, you'll also be getting negotiable rates, and that's not something that you see with every content writing agency. That means if you're a startup business on a budget, they try their best to work within your budgetary constraints. Reach out to Still Writers today to get your blog started in the right direction!
Recent Posts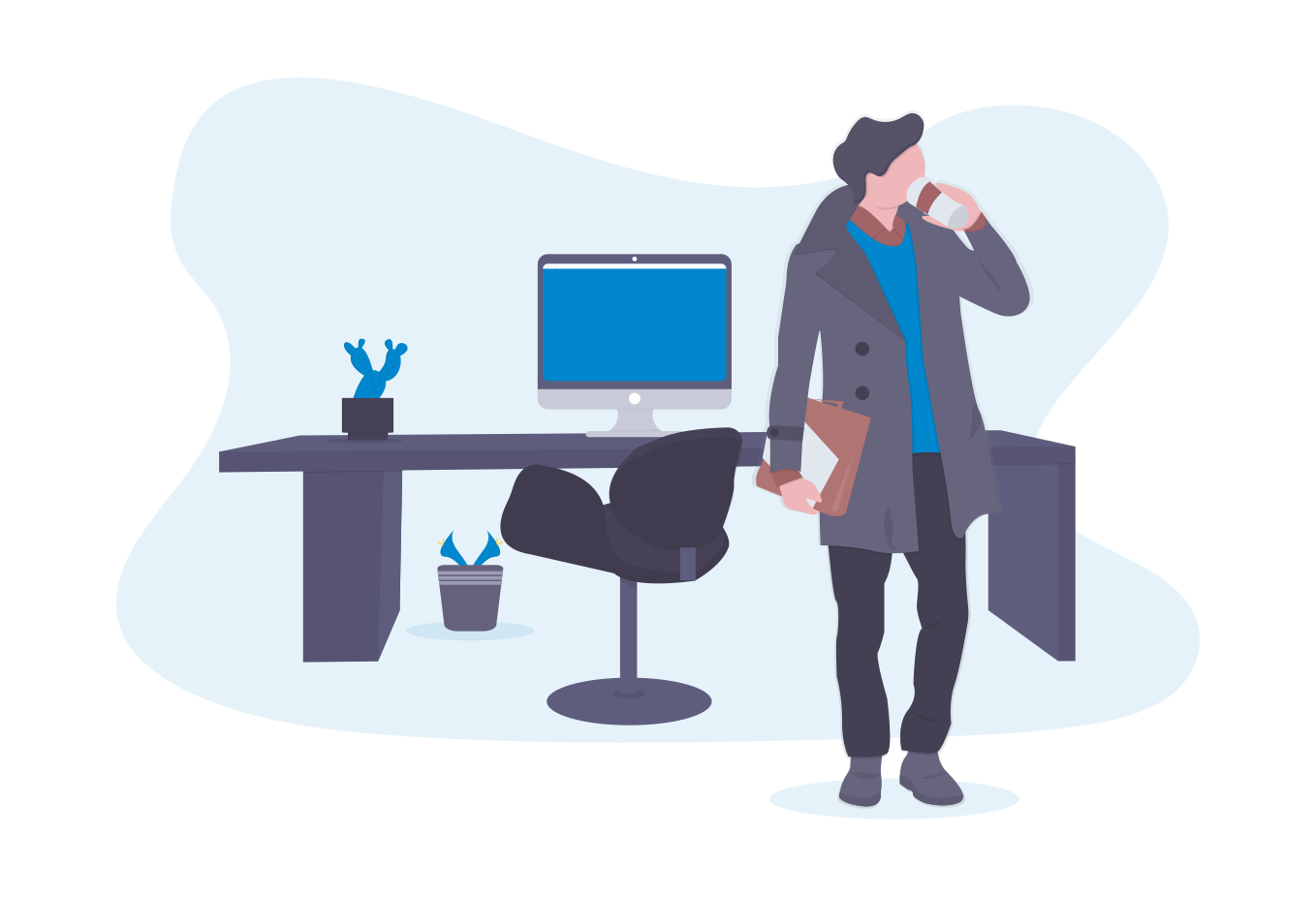 Quinn is a professional, multi-faceted writer with a background and professional knowledge base that spans many industries. He goes above and beyond in everything he does and has an attitude of perseverance and dedication.