Are you looking for a reliable and affordable service to help you with your writing needs? Whether you need a blog post, an article, a resume, a cover letter, a book review, or any other type of content, Stillwriters.com is the place to go. We have a team of professional writers who can handle any topic and any deadline. They will craft original and engaging content that will boost your online presence and attract more readers. Here are some of the benefits of choosing Stillwriters.com for your writing projects:
Why Choose Us?
Quality: Our writers are native English speakers who have years of experience in various fields. They know how to write well-researched and error-free content that meets your specifications and expectations. They also use effective keywords and SEO techniques to optimize your content for search engines and increase your visibility.
Affordability: We offer competitive prices that fit any budget. You can choose from different packages and options depending on your needs and preferences. You only pay for what you order and there are no hidden fees or extra charges. You can also enjoy discounts and free revisions if you are not satisfied with the final product.
Convenience: Our service is easy to use and hassle-free. You can place your order online in a few minutes and provide us with all the details and instructions. You can also communicate with your assigned writer directly through our messaging system and track the progress of your order. You will receive your content via email before the deadline and you can request any changes or modifications if needed.
Satisfaction: We value our customers and we want them to be happy with our service. That's why we offer a 100% satisfaction guarantee. If you are not happy with the quality of your content, we will revise it for free until you are satisfied. If you are still not satisfied, we will refund your money. No questions asked.
Enhancing Brand Visibility and Authority
One of the primary ways blog writing contributes to brand growth is by enhancing brand visibility and establishing authority. Regularly publishing high-quality, informative, and relevant blog content increases the chances of being discovered by potential customers through search engines. By incorporating strategic keywords and optimizing for SEO, brands can attract organic traffic to their websites, ultimately expanding their reach.
Additionally, through well-crafted blog posts, brands can showcase their expertise, positioning themselves as industry thought leaders. Sharing valuable insights, industry trends, and expert opinions fosters trust and credibility among readers. As the brand consistently provides valuable content, customers are more likely to perceive the brand as knowledgeable and reliable, further establishing its authority in the market.
Building Relationships and Engaging with the Target Audience
Blog writing serves as a platform for brands to engage with their target audience on a deeper level. By creating valuable content that addresses their pain points, challenges, and aspirations, brands can establish a genuine connection with their readers. Blogs provide an avenue for two-way communication through comments and social media shares, allowing brands to directly interact with their audience.
Engagement through blog writing enables brands to gain insights into customer preferences, feedback, and sentiments. By actively responding to comments and addressing concerns, brands demonstrate their commitment to customer satisfaction, strengthening brand loyalty, and fostering long-term relationships.
Moreover, blog writing allows brands to tailor their messaging and content to specific audience segments. By analyzing blog metrics, such as page views, time spent on page, and social shares, brands can gain valuable data to refine their target audience personas and create more personalized content strategies.
Driving Website Traffic and Conversion
A well-executed blog writing strategy can significantly contribute to driving website traffic and converting leads into customers. As brands consistently publish new blog posts, they generate fresh content that attracts visitors to their websites. Engaging and informative blog content not only keeps visitors on the site longer but also encourages them to explore other pages, increasing the chances of conversion.
Furthermore, by incorporating relevant calls-to-action (CTAs) within blog posts, brands can guide readers towards specific actions, such as subscribing to newsletters, downloading resources, or making a purchase. When strategically placed and aligned with the content's purpose, CTAs can effectively convert blog readers into qualified leads or customers, thus contributing to brand growth and revenue generation.
Will Content From Still Writers Grow My Brand?
If you have a website, you know how important it is to have fresh and engaging content that attracts and retains your visitors. But creating high-quality blog posts can be time-consuming and challenging, especially if you don't have the skills or the resources to do it yourself. That's where Still Writers comes in.
Still Writers is a professional writing service that specializes in creating blog posts for your website. We have a team of experienced and talented writers who can write on any topic and any niche. Whether you need blog posts for SEO, marketing, education, entertainment, or anything else, we can deliver them to you.
Still Writers can help you grow your website with blog posts in several ways:
We can boost your SEO ranking by writing keyword-optimized and relevant blog posts that match your audience's intent and needs.
We can increase your traffic by writing engaging and informative blog posts that capture your visitors' attention and make them want to read more.
We can enhance your brand image by writing authoritative and credible blog posts that showcase your expertise and value proposition.
We can generate more leads and conversions by writing persuasive and compelling blog posts that inspire your visitors to take action.
Get Started Today
Stillwriters.com is more than just a writing service. It is a partner that will help you achieve your goals and grow your business. Whether you need content for your website, blog, social media, newsletter, or any other platform, we can help you create it. We can also help you with editing, proofreading, formatting, and plagiarism checking. We have everything you need to make your writing project a success.
Don't hesitate to contact us today and get a free quote for your order. You can also check out our samples and testimonials to see the quality of our work and the feedback from our clients. Stillwriters.com is the best choice for your writing needs. Order now and get ready to impress your audience with amazing content.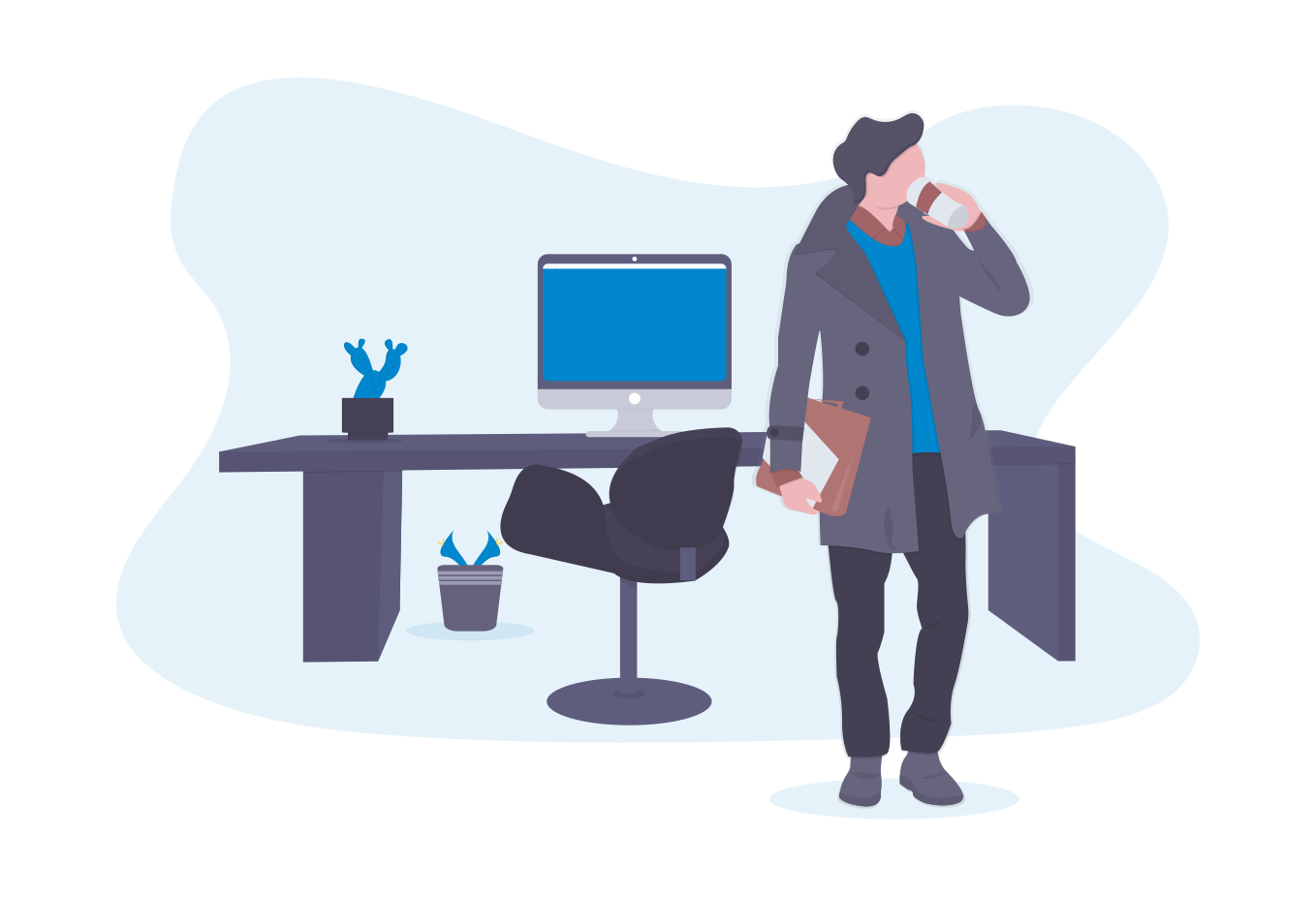 Quinn is a professional, multi-faceted writer with a background and professional knowledge base that spans many industries. He goes above and beyond in everything he does and has an attitude of perseverance and dedication.